Our job as your agent is to guide you
through the process & provide you with the

Skills & Support


to put you at ease & give you confidence throughout your Real Estate journey.
With an exciting fresh approach, Bayview Property has a 'best outcome' focus for each & every client. This is achieved through commitment & attention to detail. We provide personalised service & up to date marketing- both locally & through a broad social media reach. We provide regular, simple & open communication. We create an active buyer engagement strategy, working with you to achieve the best possible outcome, regardless of conditions or obstacles. Our extensive background in interior design provides specific presentation ideas & advice, along with the practical help to implement them. We understand that at its core, a house is not a home until you choose it. Whether you are selling a home steeped in memories, or looking for a home to create lasting memories, let us guide you through the journey.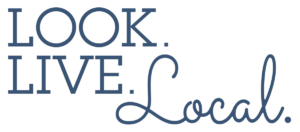 "Jenny and Julie did a wonderful job of making our house ready for presentation, lots of suggestions and help with great ideas. Jenny made the process of selling our house stress free and we appreciated her continual updating of progress from start to finish. Very impressed with her professionalism. Highly recommended!"
"Jenny has been the most amazing, professional, obliging agent I have ever dealt with! She went above and beyond to obtain the best result for us, I would highly recommend her to anyone with a property to sell."
"This was the second time engaging Jenny to sell for us. She is an absolute GUN! She works harder than anyone to get the job done, is meticulous in her detail and approach to selling in the best interest of the seller. Her communication is flawless throughout the selling process. I always knew exactly where we were at throughout the journey."